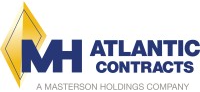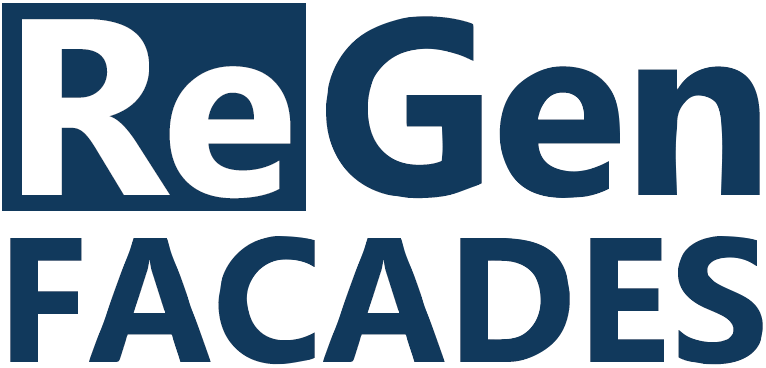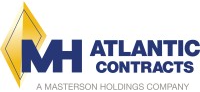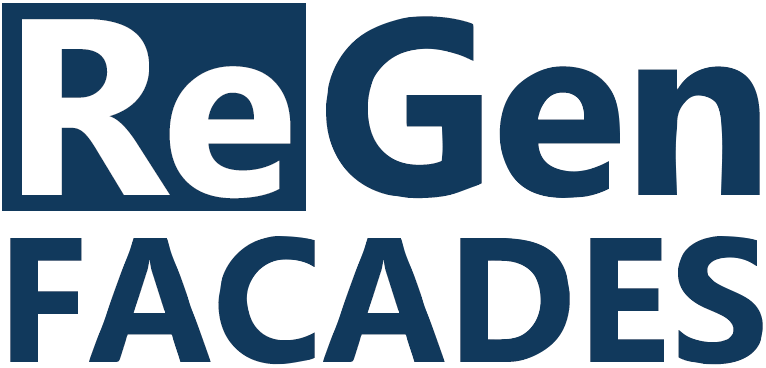 Trusted by contractors nationwide
Put your company and trades on the same page
Enable true collaboration and visibility so you can have a clear understanding of whats been done by whom, and when. Get your trades logging work daily, instead of waiting for pay day. It's as easy as sending a Whatsapp and better for everyone.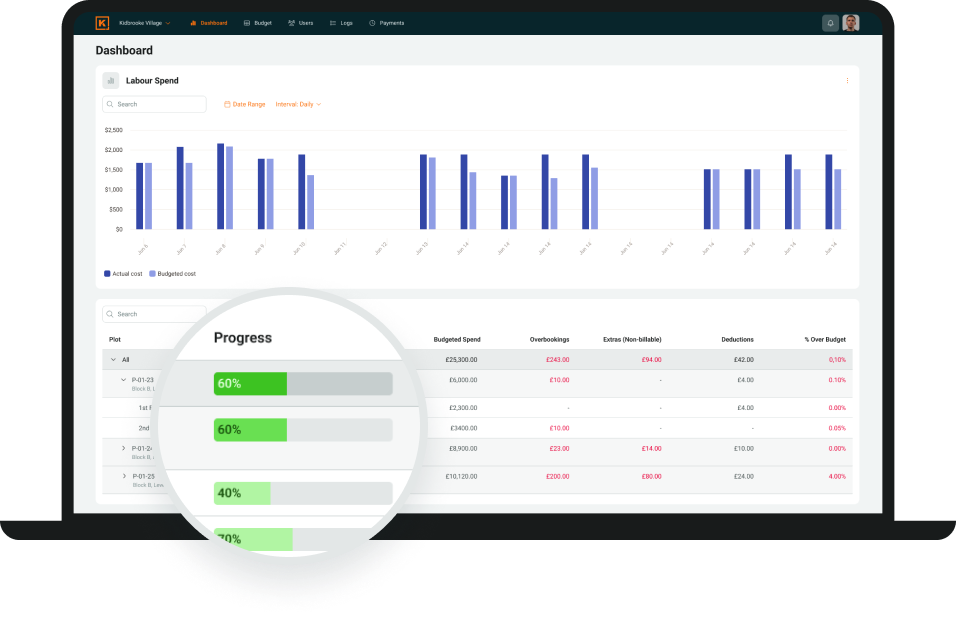 Get real data quickly and efficiently
Generate real-time Progress and Cost reports by leveraging your trades. They're already noting down their work every day - let them share it with you straight away. Don't waste precious time looking for project information, that's probably already out of date.
Give your team the tools they deserve
Noting activities only to submit invoices and figuring out taxes with piecemeal records is an unnecessary burden on your operatives. Let them enjoy auto calculated taxes and finances they can filter and query easily.
Save hours of Site Manager time
Doing 'The Wages' takes hours or days. Collecting, deciphering and cross-referencing invoices and then manual data entry into spreadsheets or databases is the status quo. Give your managers all that time back by removing duplicate work and the ability to do on-the-go approvals during site inspections.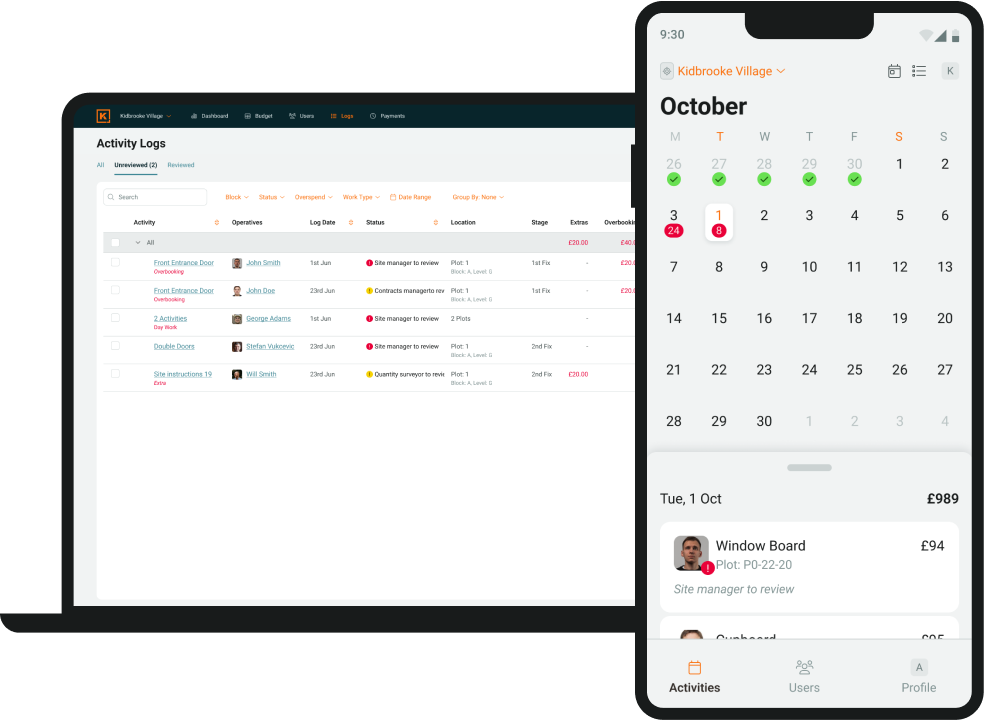 Increase Accountability with Transparency
Encourage timely and thorough reviews of work by making logs and review statuses accessible to all. Instant notifications of activity logs help managers stay on the ball and keep progress up to date.
Prevent Unecessary Errors
Remove unecessary work like manually re-entering operative logs and human error such as inaccurate approvals. Automatic calculations, anomaly flagging and more time to do their work help managers make less costly mistakes.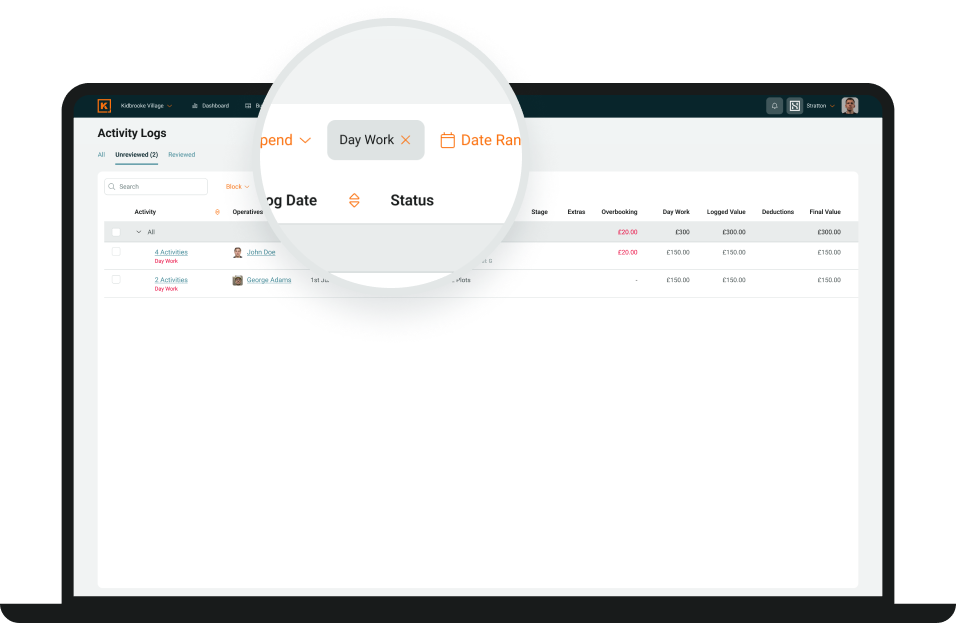 Monitor Daywork
See how many operatives are on day work and how much you are spending on them. Understand their output and make sure you they are not costing you more than you get for their work.
Automate Payroll
Payments should be quick and secure and definitely shouldn't be managed with spreadsheets and paper. Fewer clicks and more in-built checks means your surveyors spend less time approving payments and have more control.
Get Cost Certainty
Analtyics, dashboards and tables with powerful querying features allow you and your team to identify problems and irregularities early so that paying your workforce becomes proactive, not reactive.